Learning To Play With A. Schroetter
My First Violin
"Can I learn to play the violin?"
Your child comes to you one day with this question and perhaps you are delighted that they want to learn a musical instrument, but what are you going to do next? Of course, you need to find a teacher and perhaps the school can help with that. You'll also have to consider finding a violin for your child to learn to play.
There are various routes to this including borrowing or hiring one. But can you imagine the look of excitement and pride on the face of your child if you buy them their very own violin! Doing this works two ways: It is a commitment from you to help your child learn and it will give them a commitment to you to work away at learning.
There is the temptation to go and find the cheapest violin outfit you can because you worry that your child will soon give up learning. However, these very cheap instruments present problems, especially for someone learning to play. The fingerboard and pegs are often just cheap wood painted black. They do not stay in tune. The bow is often not well balanced and uses cheap artificial hair. They can be a nightmare to play. Many are no better than toys.

 Schroetter instruments are made to a good quality standard, they use real ebony for the fingerboard and pegs for example. The bow will be well made, have good flexibility and spring. It will also sound good with a pleasant tone. Violins and bows come in a range of sizes to suit all age groups. It will be a violin for your child to progress with and to be proud of and, one day, when they are the soloist with the Berlin Philarmonic, they will thank you!
Schroetter instruments are built to a high standard but are also very affordable, they won't break your bank! In fact, you will be surprised just what good value they are.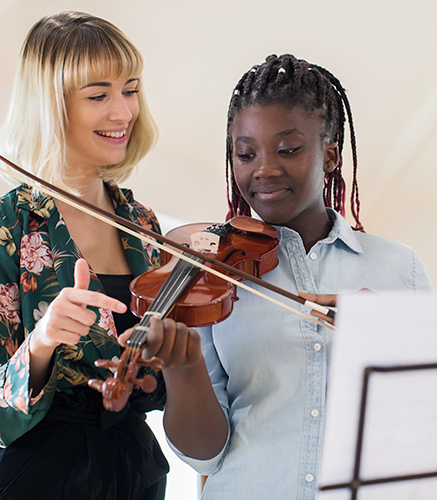 Starting to learn the violin.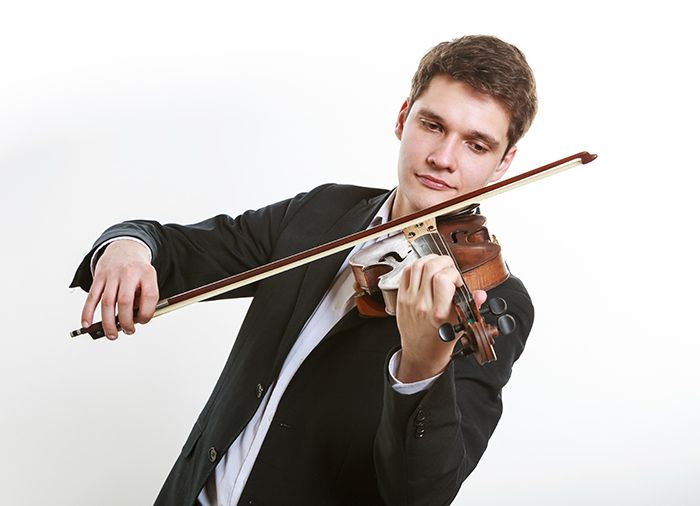 Moving Up
Your next violin and bow
Perhaps you are an experienced player and thinking about a second violin. Maybe you are looking for a spare instrument. You might simply want something else to play on sometimes.
Whatever your needs Schroetter instruments offer you outstanding quality at budget prices. All are built to our exacting standards using quality wood and hardware. They are a pleasure to play and have an exceptionally good tone. 
We offer a good range of bows with both carbon and rosewood sticks so there will be a bow to suit everyone. They come in a range of sizes too, from 1/16 to 4/4.
The Andrew Schroetter brand offers you choice, quality and affordability.